Why Iran is a good destination for Plastic Surgery?
Iran has become very well-known in performing plastic surgery operations all around the world. Iran's plastic surgeons are the best at operating plastic surgeries with affordable plastic surgery prices and amazing result.
According to official figures, up to 40000 cosmetic surgeries take place in Iran each year. More than 60 percent of them are nose jobs. Iran has the highest number of cosmetic surgeries in the world because Iranian people are fond of beauty services so that. Among cosmetic surgeries, nose surgery has the largest number of demands in the world. The demand for cosmetics has made Iran a magnet for tourists who look for high quality and well-priced surgery.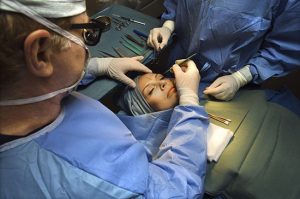 Some common plastic surgeries are:
-Nose surgery
-Liposuction
-Hair transplant
-Eyelid Surgery
-Body Contouring and Sculpting
-Botox injections in cheeks or foreheads to conceal wrinkles
-collagen in lips to make the  fuller
-eyebrow tattoos to replace painful plucking or threading- removing eyebrow hairs with a piece of string.
Plastic Surgery and Tourists attraction
These days Iran attracts foreign tourists with the aim of getting their plastic surgery done there. Most of those who carry out cosmetic surgery in Iran's medical institutions are citizens of the Middle East, Central Asia, Europe, Australia, The United States, as well as Iranians living abroad.
From the moment you arrive at Iran for performing plastic surgery, you will see that we have taken every measure to ensure you feel immediately relaxed and comfortable, Whether you come to Iran for surgical care or advanced skin treatment, friendly and helpful staff and surgeons will ensure to take care of you or your patient all the time.