Iran Fuel
Iran has an excellent global fuel rating and has many sources of fuel and also here the island of Oil. The quality of the fuel in Iran is good.
1) What kind of petrol do we have in Iran?
There are three sorts of fuel: Petrol, Gas, Gas oil
Petrol: we have two types of gasoline in Iran. Gasoline and premium gas. The quality of the gasoline is very good because we live in the land of oil and you can find these two type in all the gas stations.
Gas: here, in Iran some cars are the hybrid car or dual-burned, to save fuel they use CNG (compress natural gas) and you can find it in all gas stations.
Gas oil: this sort of fuel is used for diesel vehicles and the price is much cheaper than the gasoline and you can find it in the gas stations that are situated on the roads so if you use this fuel be careful about your fuel tank and fill it up for not having any problems in the cities.
2) The price of the fuel in Iran
As you know Iran is a land of oil due to this reason the price of the fuel is very low and it costs you nothing. Here you should pay 10,000 Rails (1000 Toman) per liter.  Because of the high exchange rate changes, I cannot say the equivalent on the dollar. You can drive in Iran and enjoy traveling and don't worry about the fuel and your tank.
3) How you should pay in the gas station?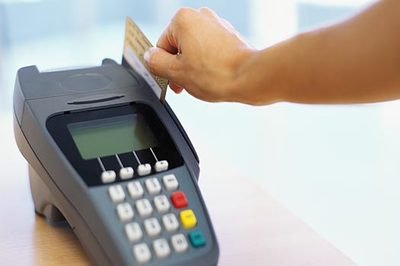 In Iran, you can pay in two different ways: cash and credit card;
Due to sanctions, foreigners cannot use their own credit card so make sure to have enough cash with yourself.
4) Gas stations
You can find gas stations anywhere from 30 to 50 kilometer in the city and if you are traveling through Iran they are situated from 70 to 100 kilometer but it is better to have some fuel along with yourself.
5) Gas station's facilities
The entire petrol stations are equipped with the toilet and supermarket. Some of the gas stations are near recreational complexes such as restaurant, fast food, toilet and lots of shops so you can find everything there.
6) Some points that you should know about the gas stations in Iran
In Iran, the gas stations work with a cart and all of the gas stations have it.
You yourself should fill up your tank, but if you want you can ask the person who is responsible to fill your tank up, they do it for free but it's good to leave some tips for them.
The symbol of the gas stations is the same as the global symbol.
It's very useful for those people who have Iran Carnet de Passage and want to do drive through Iran or do Mongol Rally in Iran.